1942 — In Moscow, an Air Squadron of the Ministry of Aviation Industry (Special Air Squadron) was created to ensure that spare parts and components can be urgently delivered to factories during the Great Patriotic War. The first flights were carried out by the Li-2 and Po-2 aircraft, and the Kuybyshev airfield, and then the Zakharkovo airfield were chosen as the central airfields.
1962 — The airfield in Zakharkovo was closed, and the base was transferred to the Myachkovo airfield. The new generation planes An-8 and An-12 began to come into service; and due to brisk development, some of the facilities were transferred to Domodedovo.
By the end of 1976, almost all of the Li-2 aircraft were decommissioned and replaced with IL-14, the number of which reached 16.
1986 — The company transformation into the Transport Aviation Production Association. An-26 and Il-76T were added to the available IL-14, An-8 and An-12 vehicles.
1989 — The flight squad started to carry out international air transportation; flights with the An-32 and An- 12 aircraft to Liberia and Peru were performed on a contractual basis. IL-76 aircraft performed flights for Europe, Asia and Africa.
1990 — The Transport Aviation Production Association became the independent company Aviatrans and engaged in charter operations. At that time, there were 20 aircraft (six of them IL-76). By that year, the company qualified for domestic and international flights and became the first independent airline in the USSR.
1991 — The air entity Aviatrans established on the basis of the Transport Aviation Production Association was registered with ICAO. By that year, the number of aircraft was 20, among which eight of An-12 and six of IL-76.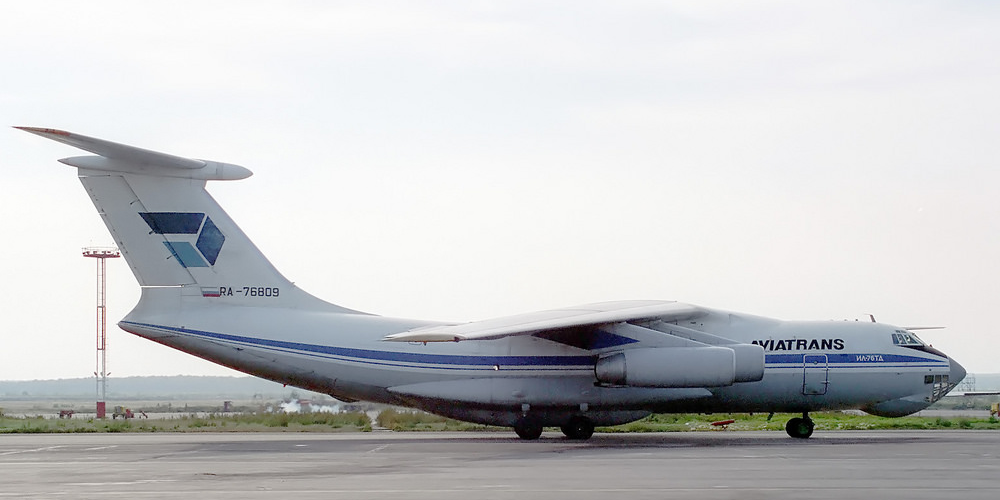 1997 — The air entity operates flight under the registered trademark ATRAN.
1998 — The airline becomes one of the winner of the prestigious "Wings of Russia" award in the "Airline of the year-cargo carrier on domestic and international routes" nomination.
2006 — Transformation of the company into ATRAN LLC.
2011 — ATRAN became part of the Volga-Dnepr Group of Companies, as a 100% subsidiary.
2012 — signed the agreement on operating lease and is delivered to the first-th B737-400F (VP-BCJ).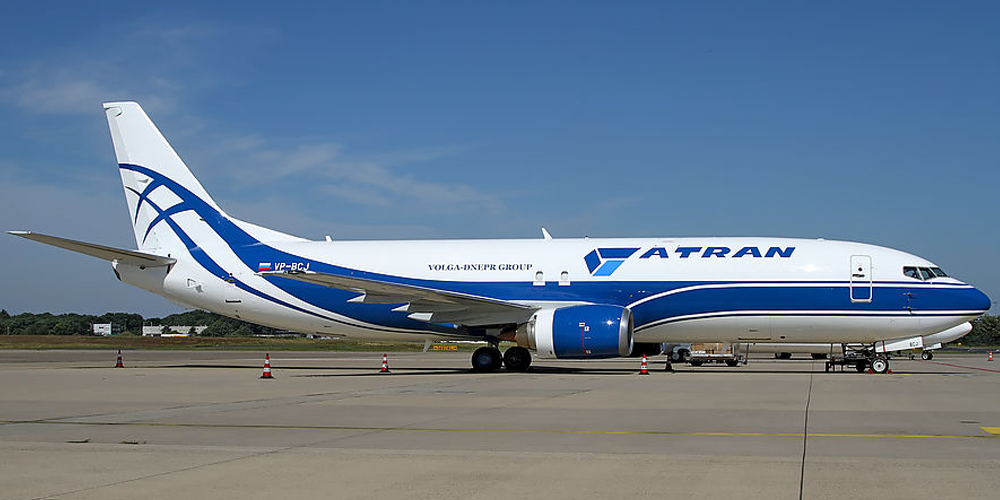 2013 — signed the agreement on operating lease and implemented supply second В737-400F (VP-BCK).
2016 — signed the agreement on operating lease and implemented supply third В737-400F (VQ-BVF).
2017 — ATRAN regularly carries express cargo on a daily basis and conducts charter flights. The airline's fleet consists of three Boeing 737-400 aircraft.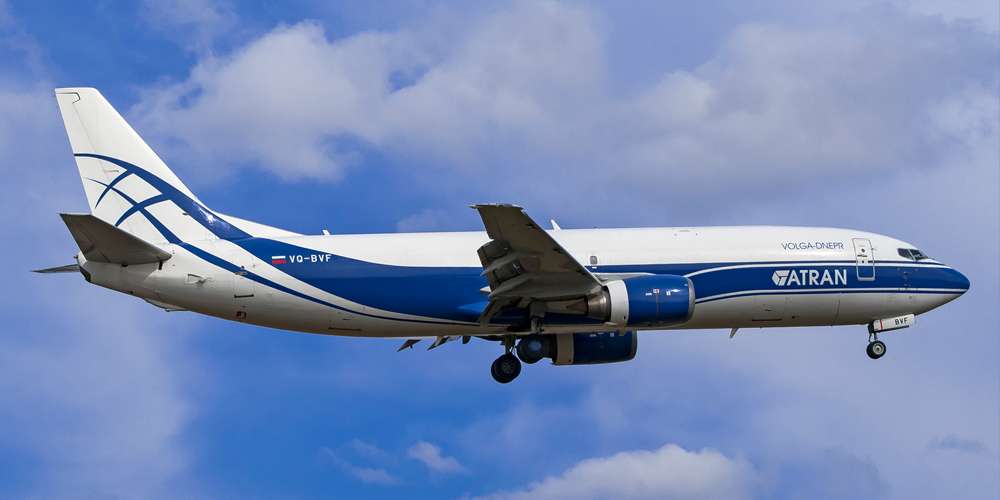 2019 — ATRAN became the first Russian operator of the converted В737-800F.